Ultimate Chiapas Dual Sport Adventure
Sorry, we don't have any dates scheduled for this tour at the moment. Keep checking this page for updates, or contact us and let us know you want to go!
---
Until Chiapas has the COVID-19 pandemic under control and all sites are reopened and safe, we will not be offering this tour. Stay tuned!!
The Mexican state of Chiapas is located in the beautiful, lush mountains. Once or twice a year, Ko'oX Moto trailers some of our fleet down to Palenque to give you the opportunity to experience this beautiful region. On our 10 day tour you'll see the majestic Mayan ruins of Palenque and Yaxchilan, visit (and swim in) 4-5 magnificent waterfalls and cascades, eat delicious regional cuisine, go on a boat ride down the beautiful Usumacinta River, and more!
*THIS TOUR WILL COVER 800+ MILES, SOME PAVEMENT, BUT A LOT OF DIRT/GRAVEL. While nothing is extremely difficult for an intermediate dirt rider, you do need to be comfortable and alert on rough roads with unpredictable obstacles ranging from sudden potholes to chickens or piglets. If you're an experienced road rider with little or no dirt experience, we'd suggest our Northern Yucatan tour, or if you have 3+ riders of similar abilities, we can customize a tour in Chiapas for you!
To keep the adventure on pace, we are limiting this to 5 riders.
We also have a support vehicle that transports our luggage.
You will be riding a 2018 Suzuki DR650. Each bike has had the suspension revalved and sprung, carb kits and air box mods, and we've added bar risers and lowered pegs for ultimate comfort. We've replaced stock seats with Seat Concept commuter seats and larger Acerbis gas tanks, rear racks and rally style windshields.
Our home base in Palenque is a moto friendly hotel, with helmet and gear hooks, plenty of space to unpack and relax, your own hammock and veranda, gorgeous vistas overlooking the mountains and a heavenly pool. You can have your laundry done here as well!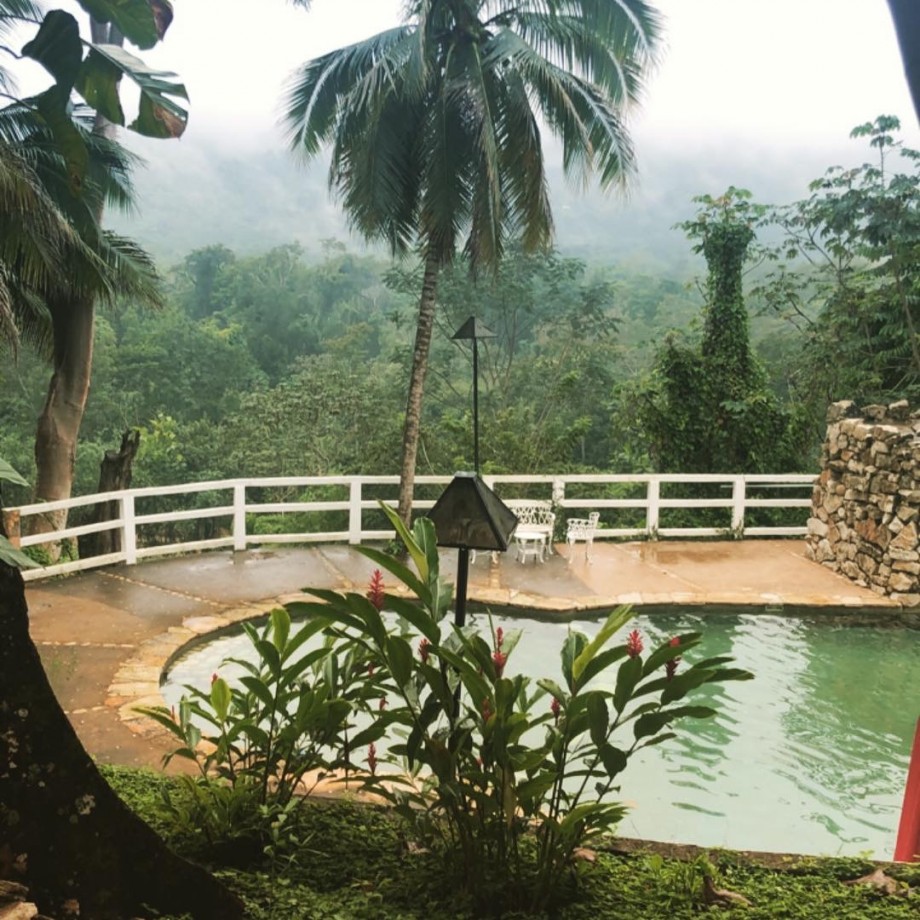 ---
Itinerary
Friday: Fly into Villahermosa (VSA) airport. We will pick you up or arrange your transport to Palenque, approximately 2 hours from the airport to the hotel. Family style welcome dinner, get acquainted with your bikes.
Saturday: 80m ride, mix of pavement, dirt and gravel, lunch and swimming at the Cascada Misol-Ha. In the evening, there will be time to make any necessary adjustments to your bike, and relax by the pool.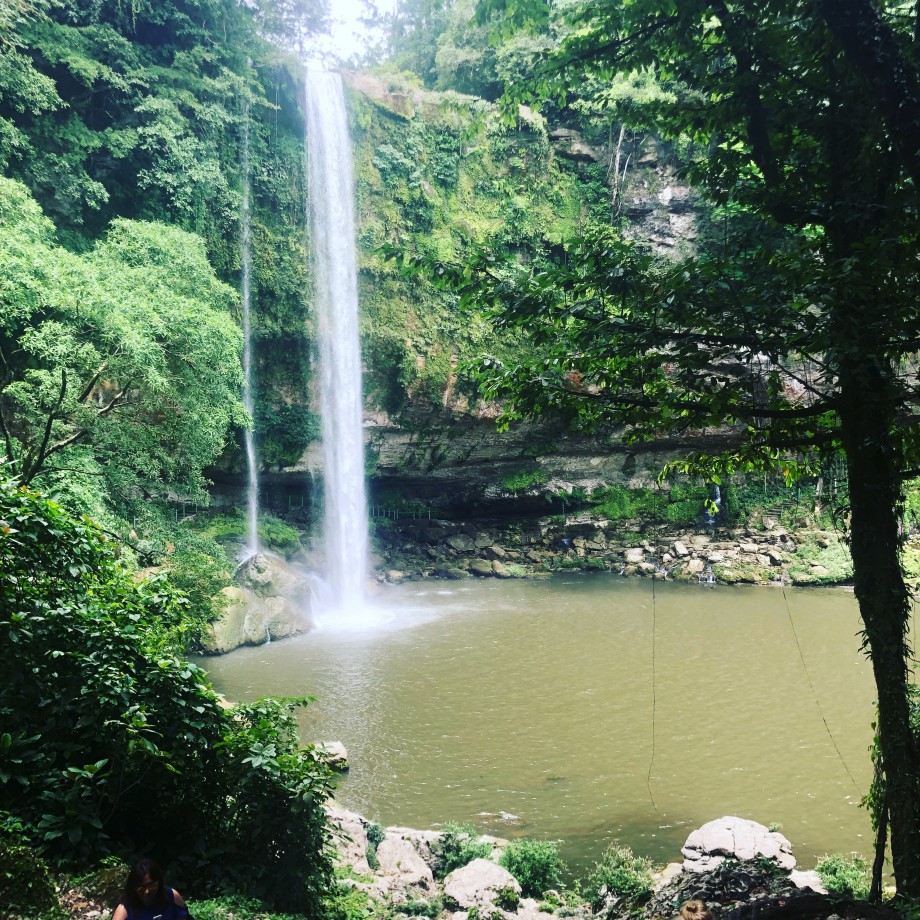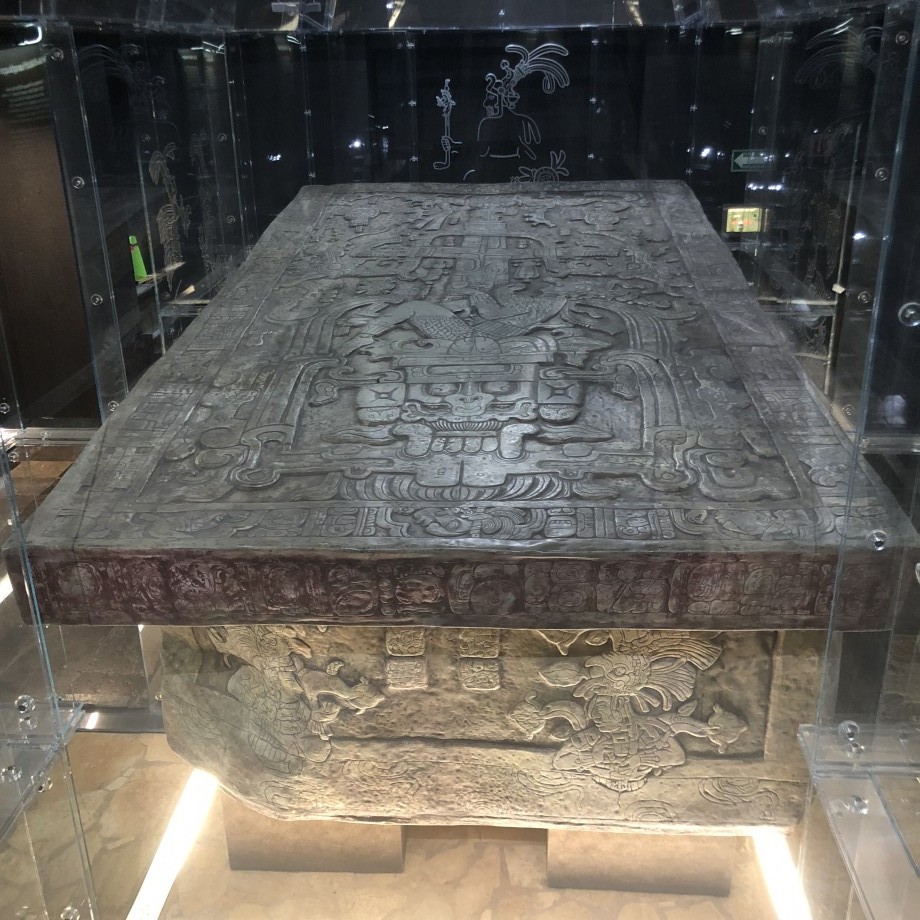 Tuesday: 130m ride to the border town of Frontera Corozal. Mix of dual sport and twisty pavement, a stop at the beautiful and remote waterfalls of Cascadas de las Golindrinas to swim and cool off. Stay in Frontera in jungle cabanas.
Wednesday: Travel down the Usumacinta river (which is the border between Mexico and Guatemala) by boat to access the mystical ruins of Yaxchilan which are situated on the bank of the river, and are only accessible by boat. Return via the river and a short ride to our ecohotel right on the river Lacanja, and learn about the indigenous people of this region, the Lacandons.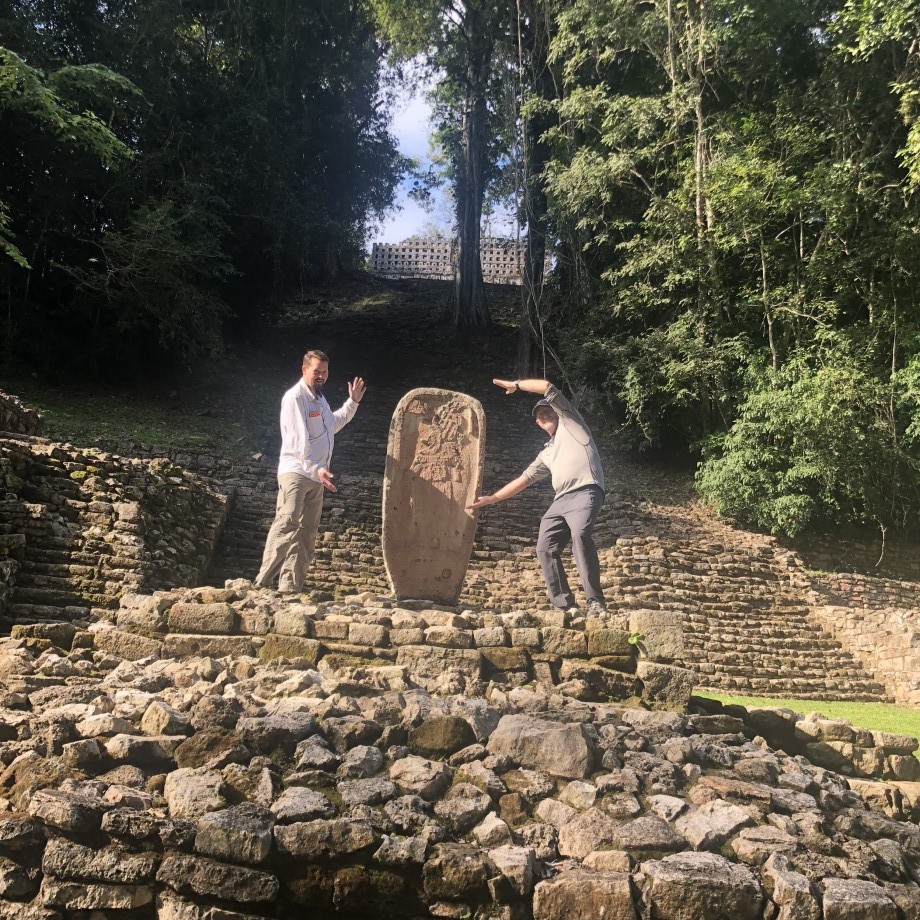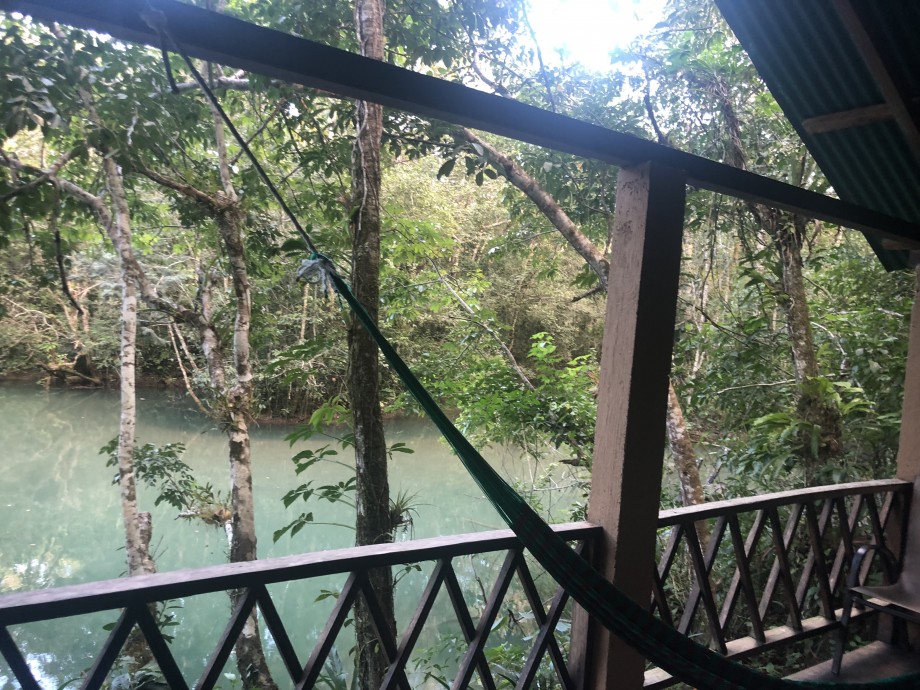 Thursday: One of the best rides you'll ever have in your life. We leave Frontera and head to Comitan, and this day has everything. We snake along the Usumacinta on dirt and gravel, then twisty mountain pavement with the most stunning vistas, through a tunnel, then dual sport heaven, leading to the little known Cascadas de las Brisas, and then up to 5k ft elevation to the colonial city of Comitan. 215m of heaven.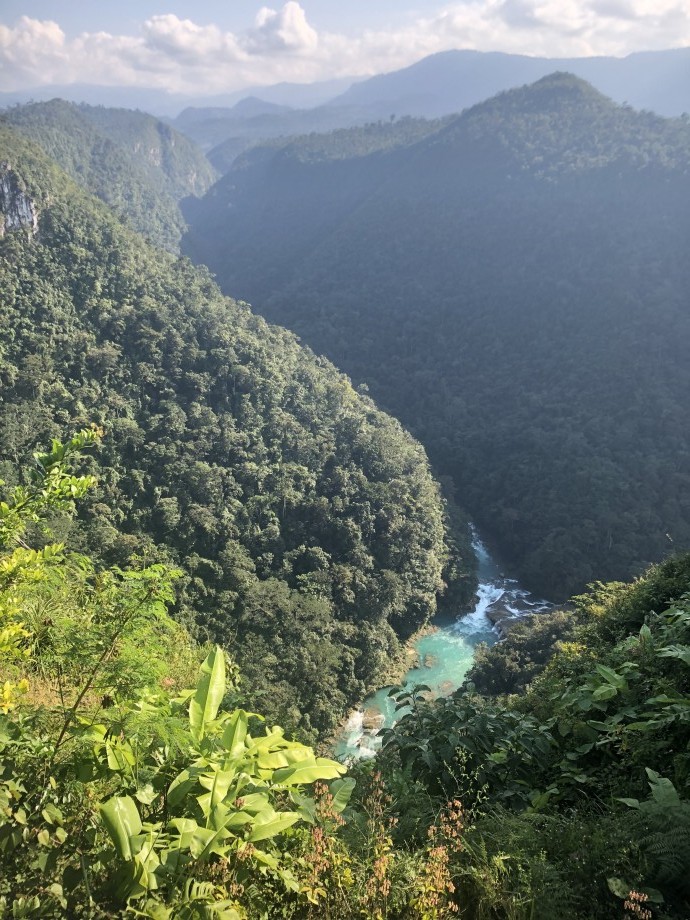 Friday: 140m of twisty mountain pavement with stunning views all day. We stop at the ruins of Tonina, then back to our hotel in Palenque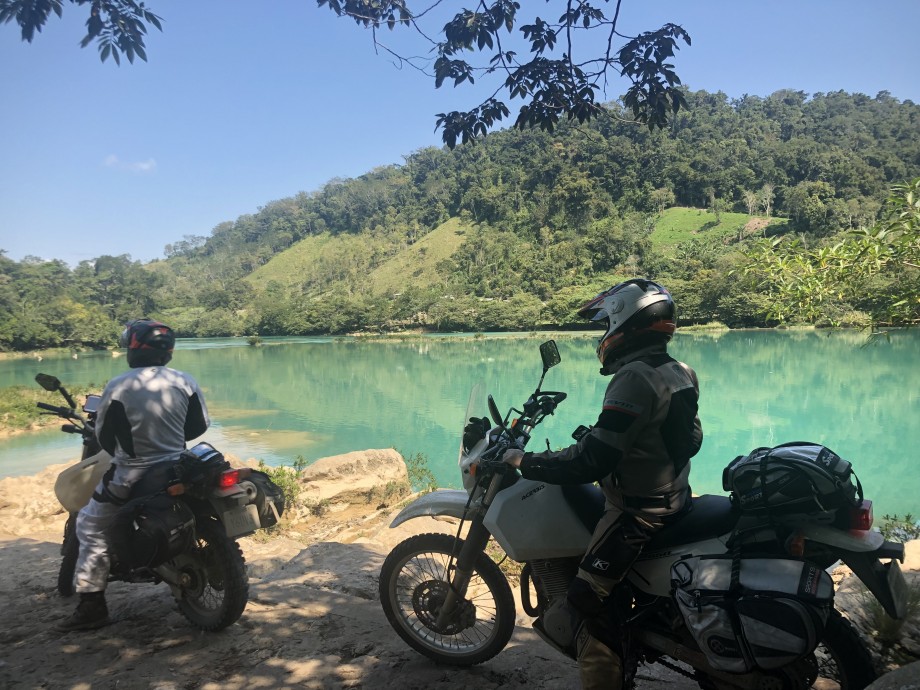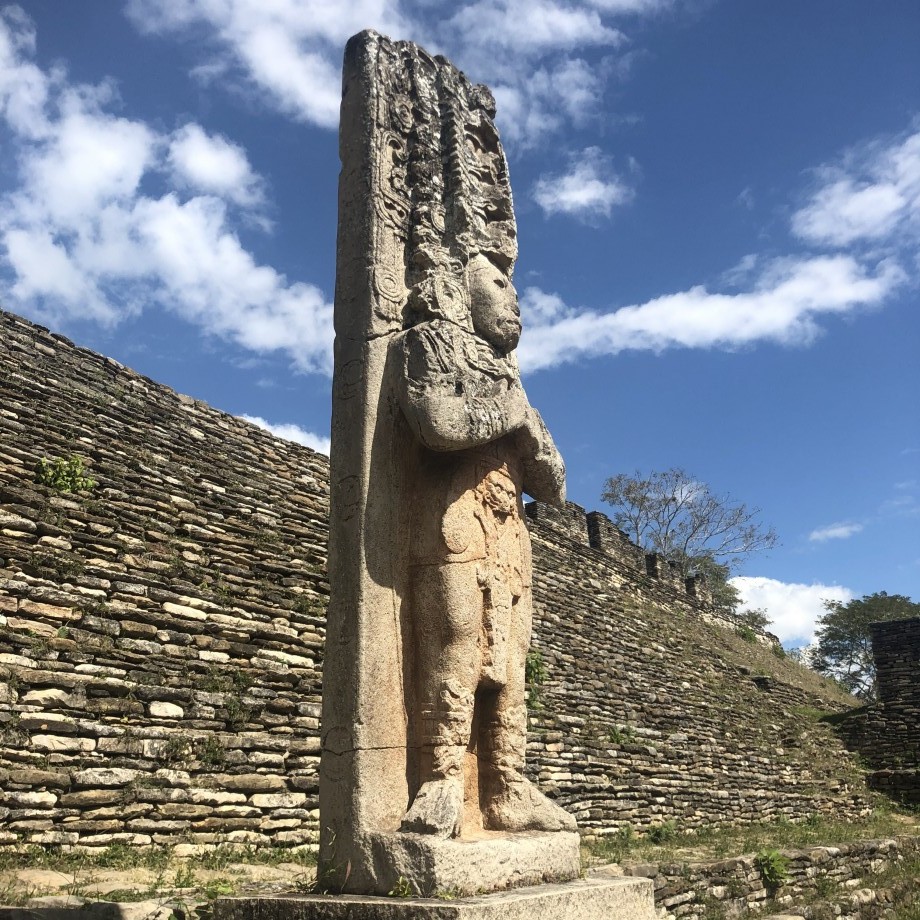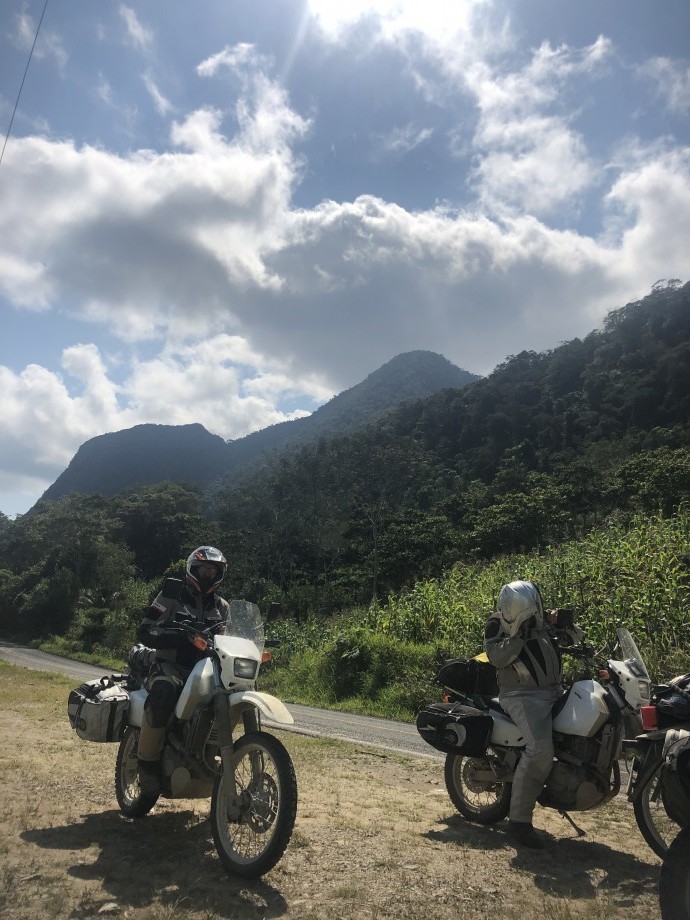 Saturday: 80m (approx) fun ride and stop at the gorgeous Cascadas de Roberto Barrios, family style farewell dinner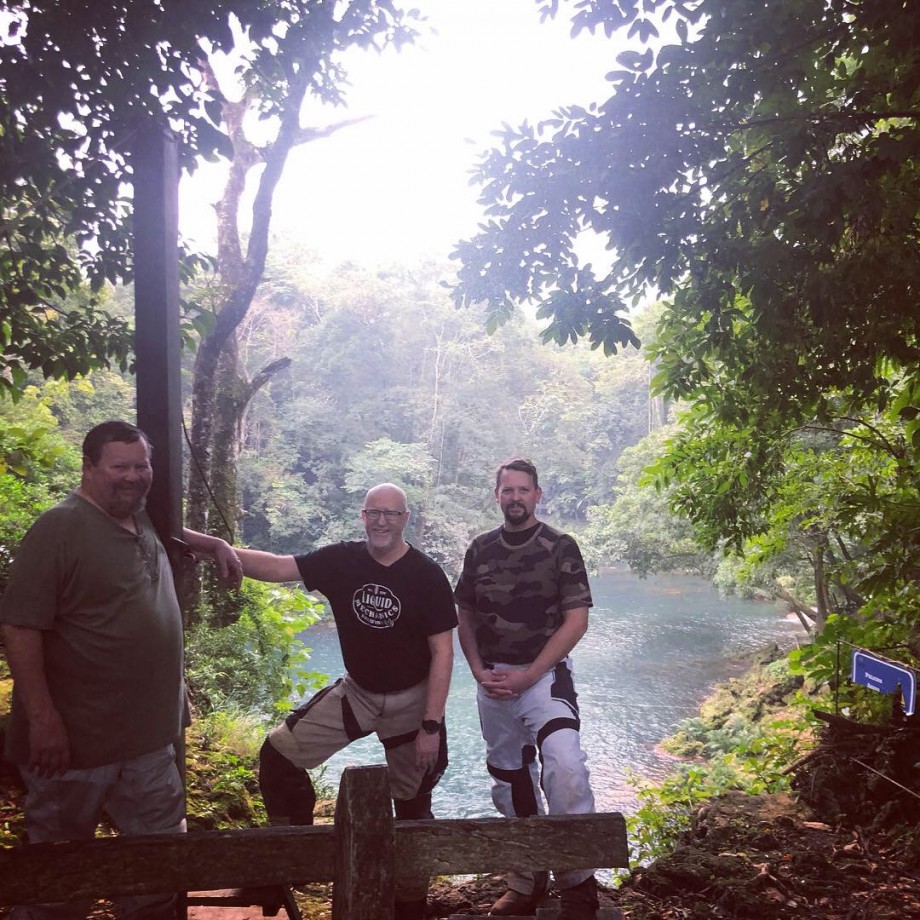 Sunday: We transport you to Villahermosa for your flight home!
---
The cost of this tour is $3999 per person based on double occupancy with a $500 single supplement. Minimum 3 riders, max 5. Don't worry, we'll pair single riders together for rooms unless you want to pay the single supplement!
This includes:
Breakfasts & lunches
All accommodations
Fuel for bikes
Entrance fees to all sites
Bike rental
Support vehicle (no, you don't have to drag your luggage on the bike! what fun would that be?)
Your charming and cheerful guides (that's us)
Ko'oX Moto tshirt
It does not include:
Your flight to and from Villahermosa (VSA) (approx $500 from US cities)
Dinners
Travel insurance
Personal Expenses
Booze, you lushes!
Tips for guides, drivers, etc.
A $500 deposit reserves your spot on the trip, balance due 60 days prior to tour.